Milan, the fashion capital of Italy, is renowned for its high-end boutiques, historic architecture, and bustling streets. While many tourists flock to the city's famous landmarks, there's a unique and immersive way to experience Milan's charm – by embarking on a cycle tour. Let's take a ride through Milan's picturesque streets and discover the sights and experiences that make this city a cycling enthusiast's dream.
I booked online using Get Your Guide and was linked to a company called a called Ways Tours. My tour guide was so friendly and full of great knowledge of the area. It was easily the best way to explore the city – avoiding traffic and getting up close to the action.
The e-bikes are really simple to use and make the distance to travel a breeze.
1. The Majestic Milan Cathedral (Duomo di Milano)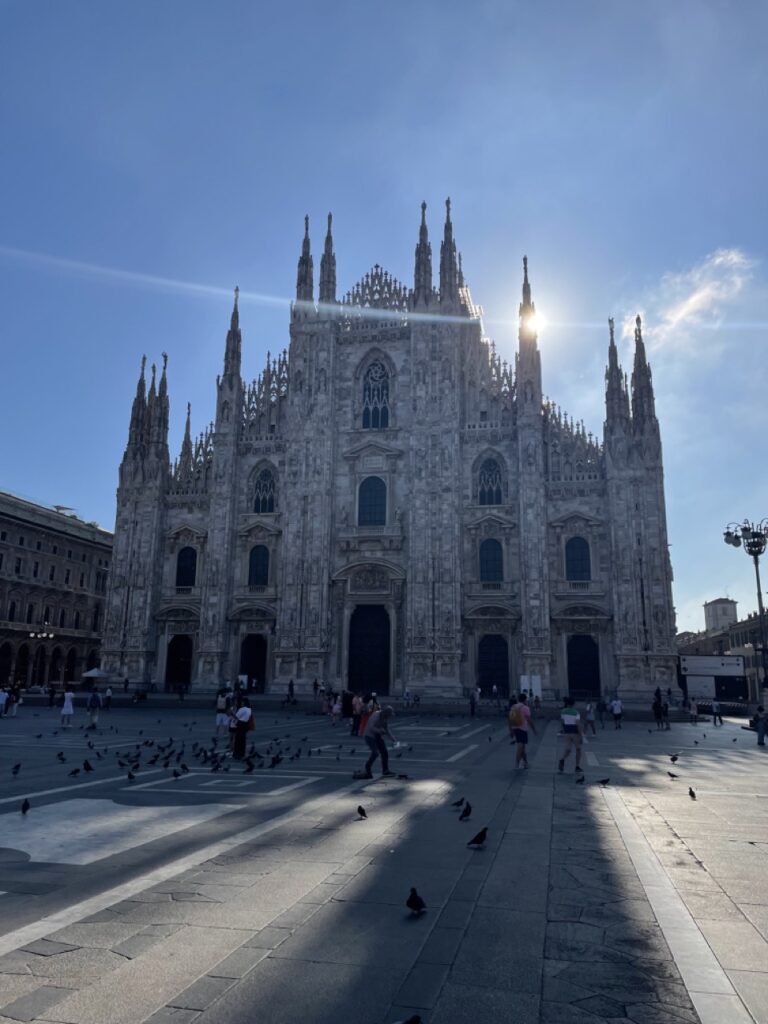 Our journey begins at the heart of the city, where the imposing Milan Cathedral, or Duomo di Milano, stands tall. As you pedal around this architectural marvel, you'll be awed by the intricate details of its Gothic façade and the sheer grandeur of its spires. The square in front of the cathedral buzzes with activity, making it a perfect spot to soak in the city's energy.
2. The Sforza Castle (Castello Sforzesco)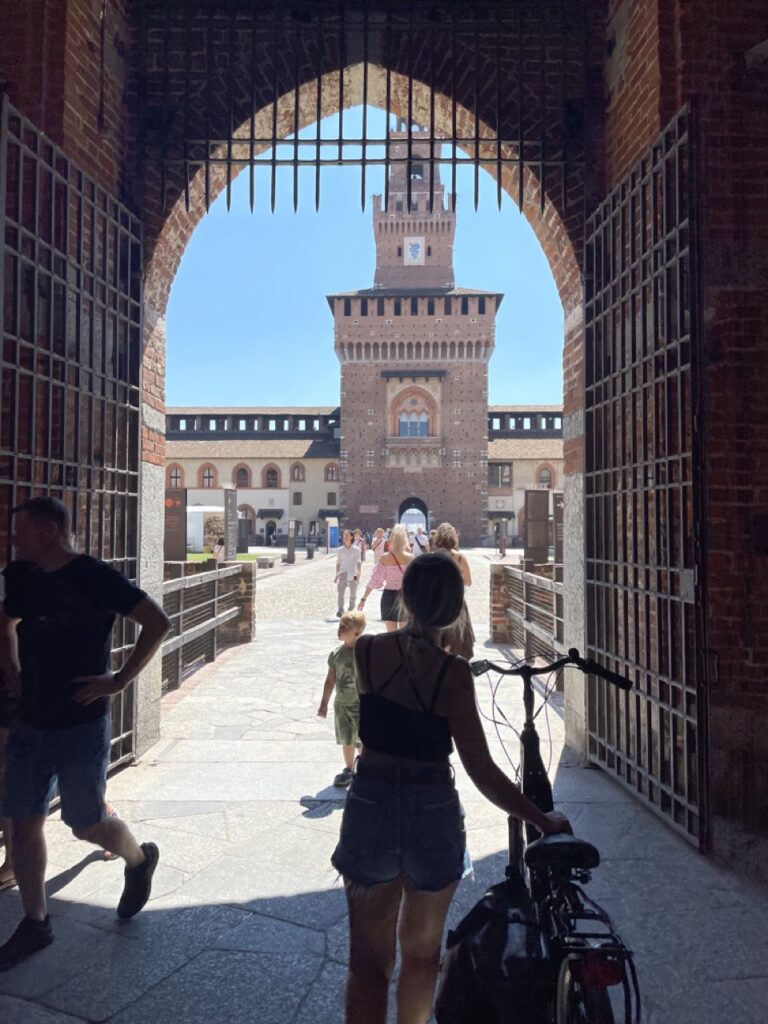 Heading towards Parco Sempione, you'll come across the magnificent Sforza Castle. This fortress-turned-museum houses priceless artworks and offers a glimpse into Milan's rich history. The surrounding park is a serene oasis, perfect for a leisurely ride or a picnic under the shade of centuries-old trees.
3. Navigli Canals
Milan's historic Navigli district is a must-visit on your cycle tour. The picturesque canals are lined with charming cafes, bars, and boutiques. The lively atmosphere and the reflections of colorful buildings in the water create a romantic ambiance, especially in the evening.
4. Brera District
Your tour wouldn't be complete without a visit to the artsy Brera district. Narrow, cobblestone streets lead you to Brera's Pinacoteca, an art gallery featuring works by Italian masters. It's an ideal place to take a break, explore art, and indulge in some gelato from a local shop.
5. Galleria Vittorio Emanuele II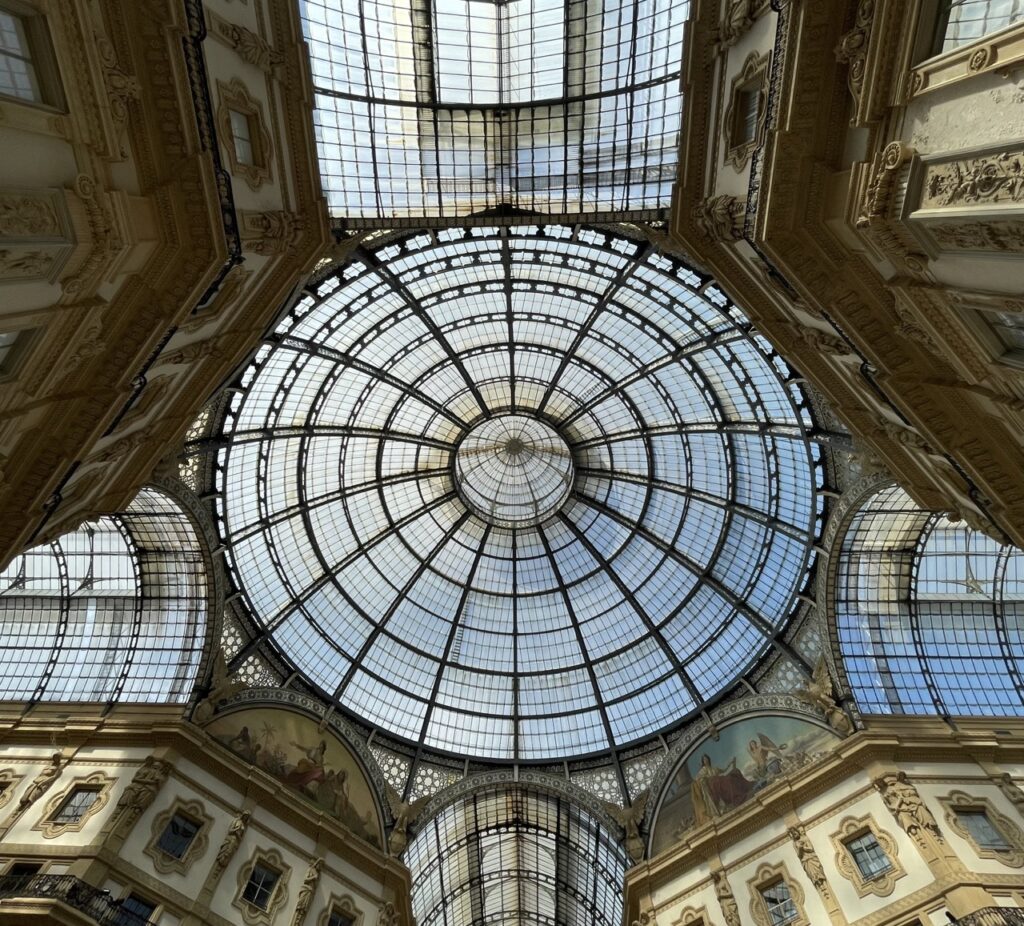 The Galleria Vittorio Emanuele II, just a stone's throw from the Duomo, is an architectural gem filled with high-end boutiques, cafes, and elegant mosaics. Riding through this shopping arcade feels like a step back in time, and it's an excellent spot for people-watching.
6. Street Art in Isola
Milan's Isola district is known for its vibrant street art scene. Take a detour to explore the colorful murals and graffiti that adorn the neighborhood's walls. Each piece tells a unique story and adds a contemporary twist to Milan's traditional charm.
7. Modern Skyscrapers in Porta Nuova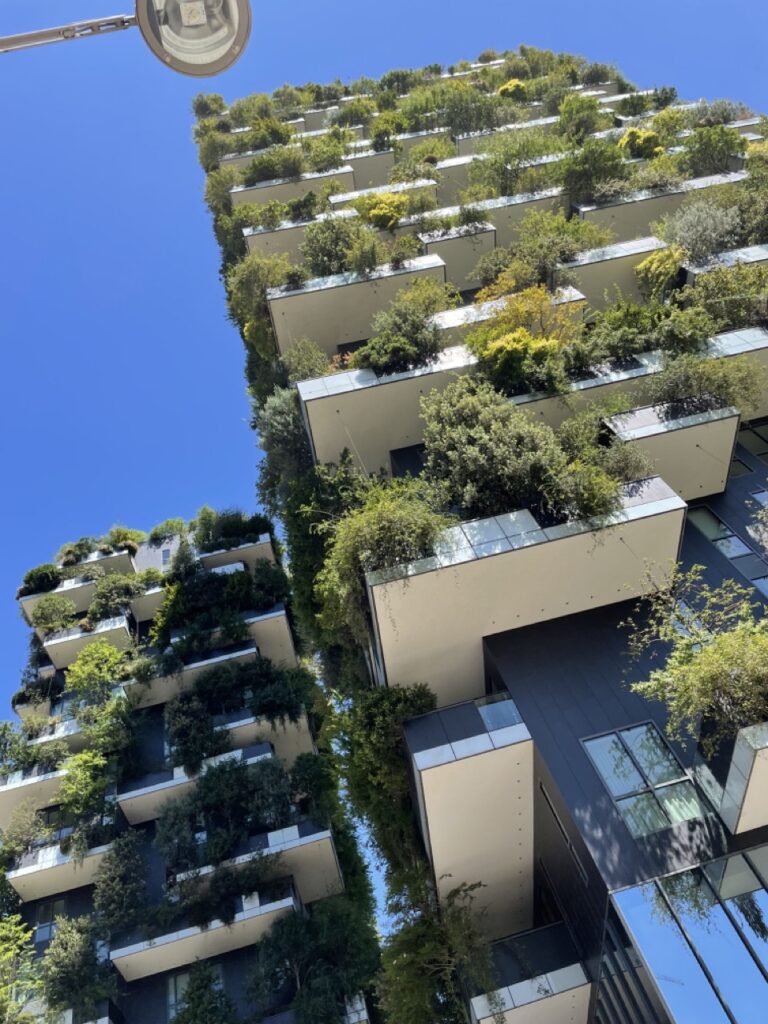 As you pedal towards Porta Nuova, you'll be amazed by the city's modern side. This area is home to some of Milan's tallest skyscrapers, including the stunning Bosco Verticale, or Vertical Forest. The juxtaposition of old and new architecture in Milan is a testament to the city's dynamic character.
8. Aperitivo Time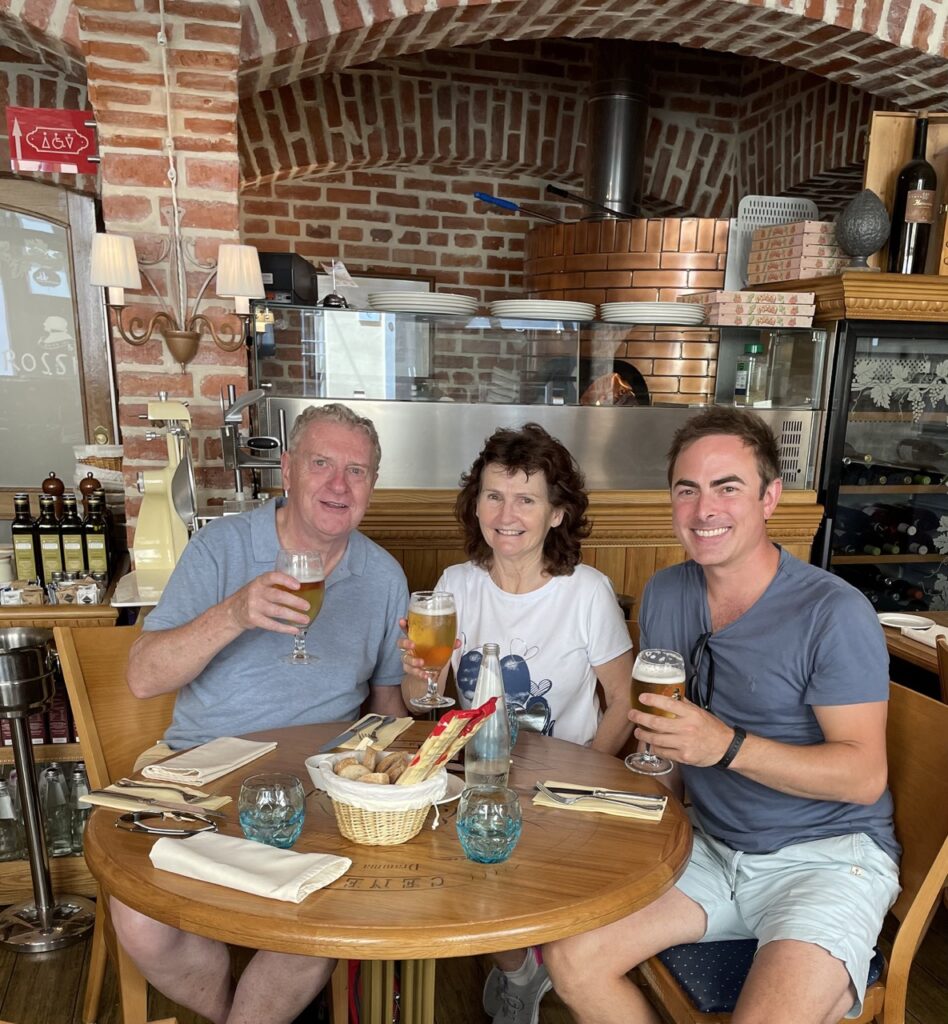 No visit to Milan is complete without experiencing the city's famous aperitivo tradition. Park your bike at a charming outdoor café, order an Aperol Spritz or Negroni or have lunch with a nice couple you met on the bike ride 🙂
In conclusion, Milan's cycle tour offers a unique way to explore the city's diverse attractions. From historic landmarks to modern marvels, from art galleries to street art, and from bustling squares to serene parks, this journey on two wheels allows you to immerse yourself in the multifaceted beauty of Milan. So, rent a bike, grab your helmet, and get ready to discover the hidden gems of this vibrant Italian city. Buon viaggio! (Happy travels!)