My children were staying with their Mum, so I wanted a short break to go on a hike. I searched around the UK for various options until I came across Sugar Loaf Mountain (or Mynydd Pen-y-fâl in Welsh) located within the Brecon Beacons (Bannau Brycheiniog).
What appealed to me about Sugar Loaf was it's location, the time it takes to walk the route and of course the scenery. I searched for trails around the mountain and was inspired by this one on the Country File website :
https://www.countryfile.com/go-outdoors/walks/sugar-loaf-mountain-monmouthshire-wales/
I decided to look for a hotel in the nearby town of Abergavenny on Booking.com. So that I could stay the night before and catch the sunrise. I found a hotel called The Kings Head hotel which is located in the heart of the small town. I stayed on a Friday night and a word of warning – on Friday's they have a live act on – not the best situation if you're looking for a good night's sleep ahead of your hike, but their restaurant was very good.
So in the morning I got up a little later than I had hoped (due to the forced late night) and headed out to the National Trust car park (which is free by the way) just 10 minutes drive from Abergavenny.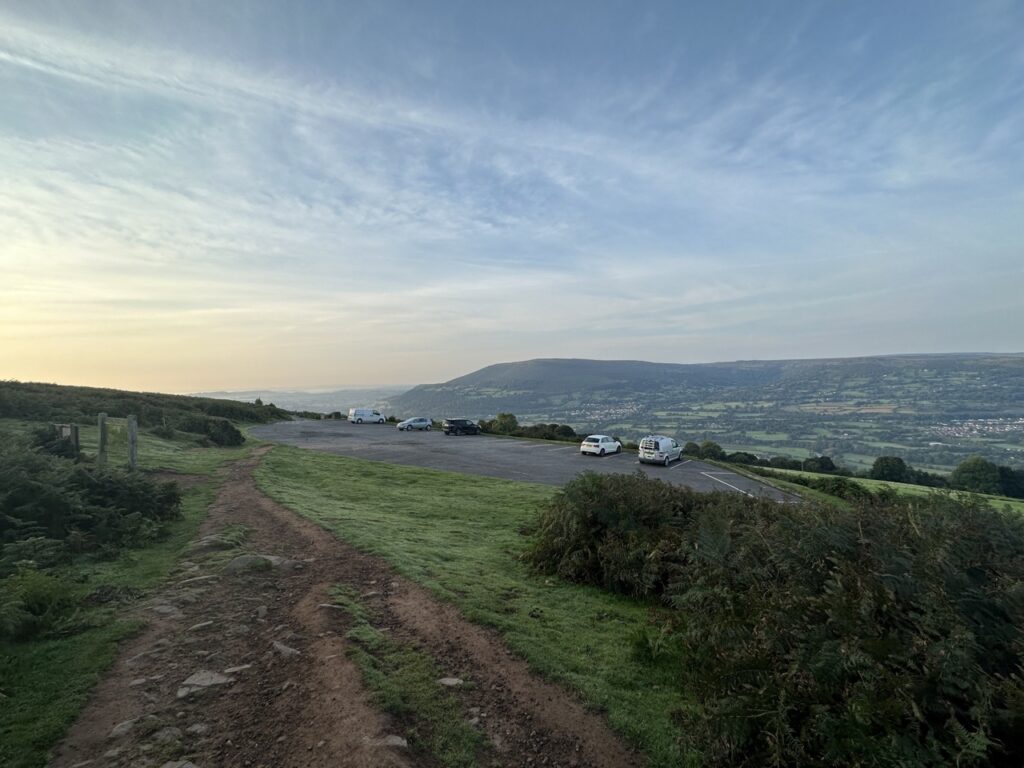 You'll find it up a narrow road with passing places, and if you go early around 7.30 a.m. you're unlikely to meet any cars coming down the road towards you.
When you start the walk there's an easy to read sign next to the path giving you directions, or follow the OS Maps app using the link here : https://explore.osmaps.com/route/2725864/bbc-countryfile-magazine-sugar-loaf-monmouthshire?lat=51.7761&lon=-1.8943&zoom=7&style=Standard&type=2d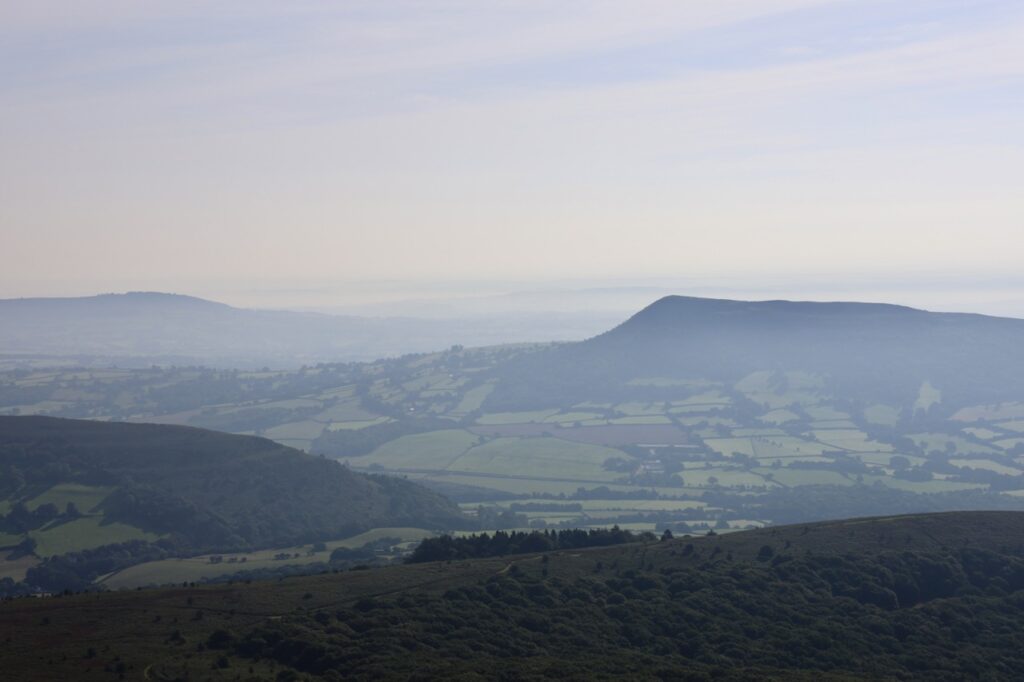 The weather was amazing on the day I went and it made the climb very enjoyable. As I got higher the views were becoming more and more beautiful – you could see for hundreds of miles. Earlier in the year I had climbed Snowdon, and Sugar Loaf by comparison felt so easy on the legs !
The paths are really easy to navigate and this is definitely a gentle mountain to climb.
Getting there early does allow you to enjoy the peace and silence of the morning avoiding any crowds – something you'll really appreciate on your hike.
As it is such a simple mountain walk, I decided to go for a wander and eventually spent a few hours exploring the alternative tracks surrounding the main hike. I came across ponies, sheep and amazing wildlife.
On my way back to the car park, at around lunchtime, more people began to turn up with groups and picnics.
I would definitely recommend this hike for solo hikers and families with young children.
Have fun !